Backcountry Dreams
In my dreams I often find myself atop a high ridgeline watching the dimples of fish a thousand feet below or I am just pulling myself up over the last haul and seeing the jewel like color in the first glimpse of a piece of water I have pushed for miles to get to. Then there I realize it's real and I'm really seeing this place that is truly amazing and remarkable and that I am so lucky just to be here and here is in the great Cascade Mountains that surround my home, the Methow Valley.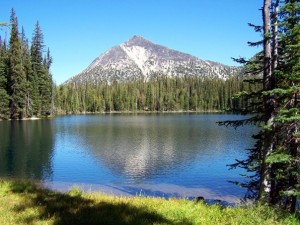 I often say that if my heart is in the Methows rivers (the Twisp, Chewuch and Methow) then my soul is in the mountains that surround it. I love so much to be on the river yet I am constantly haunted by the wonders I have seen in the mountains. From waking up to the wind gently blowing on the surface of a high mountain tarn to the sound of the wind tearing at the ridgelines slowly breaking them piece by piece and you hear it as it happens, rocks clattering to the lake opposite your camp.
There is something to be said in getting the chance to wonder if you are the first one to have walked somewhere or the opportunity to push yourself back into what it is to be part of nature. Of course for that matter I really enjoy a challenge, such as off trail hikes for Golden trout or just a nice circe tour just to see what's there. Don't get me wrong though I also love to just take it easy sometimes, bring everything and the kitchen sink, that's when I call my buddy Ryan at Backcountry Safaris he makes it a much more cushy experience when I've had enough roughing it.
Ryan at Backcountry Safaris offers simple pack and drops or you can jump on a horse yourself, I like the pack and drop because I like the walk but being met with all my stuff and then some as well as a light pack for the trail well it's all fun then. Pack and drop or pack and ride gives you the option of bring nice beds, real food and boats which can be a big advantage in many high mountain lakes.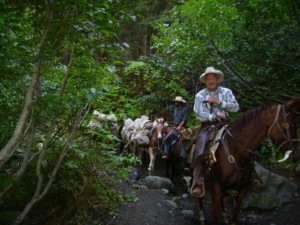 As well as a place of amazing beauty as well the variety and beauty holds true in the fish of the Methow backcountry rainbow, brooke trout, golden trout and native westslope cutthroat are all within reach. With the Methow, Chewuch and Twisp drainages as well as the North Cascades Park, Sawtooth and Pasayten Wilderness it could take a lifetime to see all there is to see in the mountains of the Methow Valley.
Whether it be a fully outfitted base camp and fish or just a hike and guide Methow Fishing Adventures is fully capable and excited to pass on the experiences to be had in the Methow Backcountry. All levels of experience and ability are welcome as there is something for everyone out there! If you are interested in booking a backcountry fishing trip with Methow Fishing Adventures just go to our Guides page and send us an email or give us a call we'll get you out into the hills and having some fun!